Believe Out Loud Statement on Brittney Griner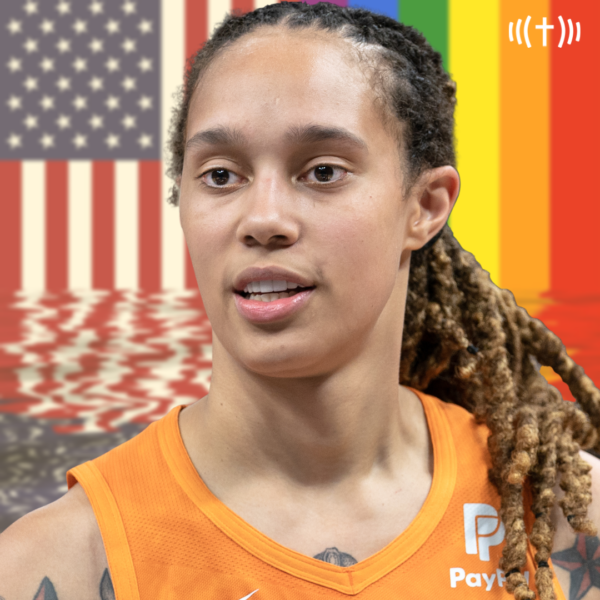 Believe Out Loud calls for the immediate release of Brittney Griner who is currently being detained as a political prisoner by the Russian government. We call on Americans to write their elected leaders to demand her immediate release.
Griner plays for the Phoenix Mercury and was returning from the United States to compete for UMMC Ekaterinburg in a Russian basketball league when she was arrested nearly 4 weeks ago. She has been accused of a minor crime for which no evidence has been produced. She is black, and she is gay.
The Russian government released information about the arrest of Griner only after their invasion of Ukraine began and after sanctions were being placed on them. Griner had the right to work in Russia without being harassed by authorities or by anyone else, but Russia is now using her as a pawn for their own political goals. It is despicable, immoral, and depraved.
Griner is not just a basketball phenomenon who has inspired the world, she is a beloved Child of God deserving of every right and liberty that the Russian government has stripped from her.
Jason Rezaian, an American journalist who experienced a similar imprisonment, has called Griner's imprisonment "the most audacious hostage taking by a state imaginable." Jonathan Franks, an advocate for American citizens who have been detained by hostile governments, believes it is unlikely that she will get a fair trial. Texas Monthly says her future "could become collateral damage in a power struggle she has nothing to do with."
Believe Out Loud calls for immediate intervention to ensure this does not happen and that her rights are restored to her immediately. Make no mistake, she is being detained for political reasons, and she could face up to ten years in prison – not for any crime she has committed, but for who she is and what she represents. We cannot allow this to happen.
We stand with Brittney Griner. We pray for Brittney Griner. Today, we are all Brittney Griner.
---