Black
Highlighting Black + LGBT Pioneers: Marsha P. Johnson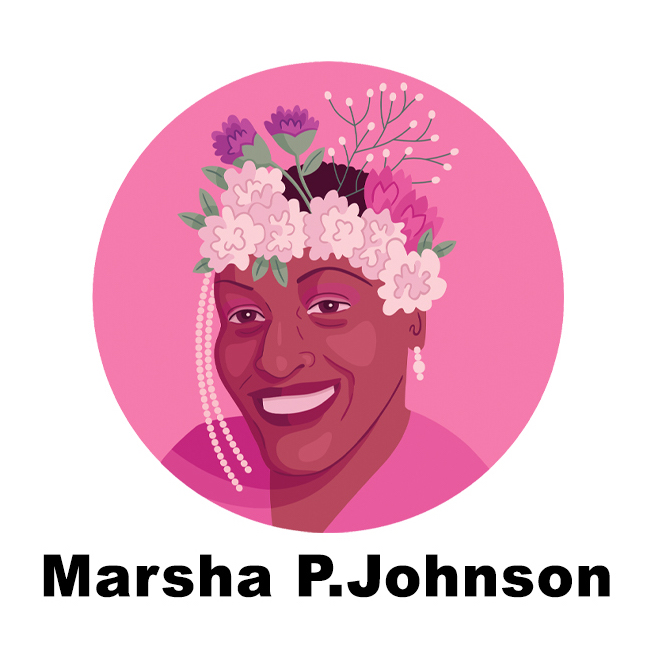 Outspoken transgender activist, fashion icon, drag performer and LGBT rights pioneer Marsha P. Johnson began to wear dresses at the age of 5. As it so often happens, other children teased, harassed and bullied her to the point where she eventually stopped. Not until she graduated high school and moved to New York City—with $15 and a bag of clothes, as the story goes—did she feel free and safe enough to live openly as the transgender icon history has proven her to be.
Relinquishing her hesitation, Johnson adorned her authentic self in shiny dresses, robes, costume jewelry, wigs, artificial fruit, plastic flowers and red high heels. "I was no one, nobody, from Nowheresville, until I became a drag queen," Ms. Johnson said in 1992. Andy Warhol photographed Marsha P. Johnson and included her photos in a 1975 portfolio depicting drag-queen night life.
A fixture of street life in Greenwich Village, Johnson was part of the performance group Hot Peaches. She was also said to be at the center of New York City's 1969 Stonewall Uprising, fighting police as they raided The Stonewall Inn. Johnson was 23 at the time.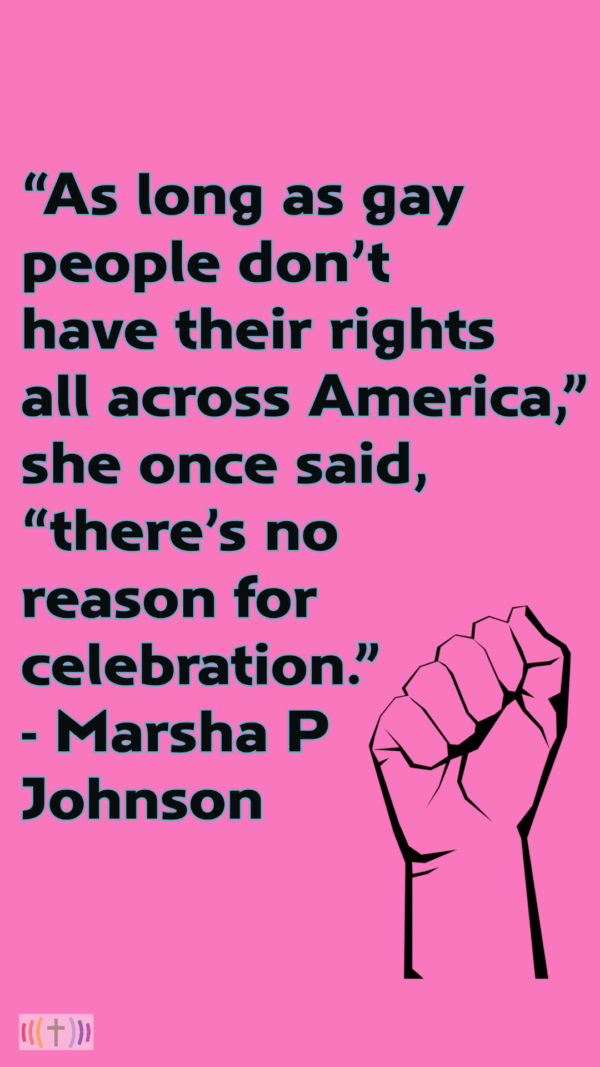 An advocate for gay rights, Johnson worked with Sylvia Rivera on behalf of homeless LGBT young people and those affected by the HIV/AID crisis. They founded Street Transvestite Action Revolutionaries (STAR), providing support for poor youth who were rejected by their families. Rivera and Johnson were no strangers to the ostracization and hostility toward transgender people. Both struggled with home insecurity and suffered from mental illness and substance abuse. They died relatively young—Johnson was 46; Rivera was 50.
Johnson's body was pulled from the Hudson on July 6th, 1992 and her death was initially designated a suicide. However, pressured by friends and advocates, the police later reclassified her death as drowning from undetermined causes. "When she died, part of me went with her," Ms. Rivera said years later in an interview with the gay rights activist Randy Wicker.
Sylvia Rivera and Marsha P. Johnson will be honored and immortalized with a permanent installation in Greenwich Village. It will be one of the world's first monuments for transgender people and is a part of the city's effort to fix the glaring gender gap in public art.
The importance of acknowledging and celebrating LGBT history that is inclusive of the brown and black bodies who were key figures in our liberation movement cannot be overstated. Let's honor their legacy by standing up for trans people and especially trans people of color. They fought for our liberation—let's return the favor.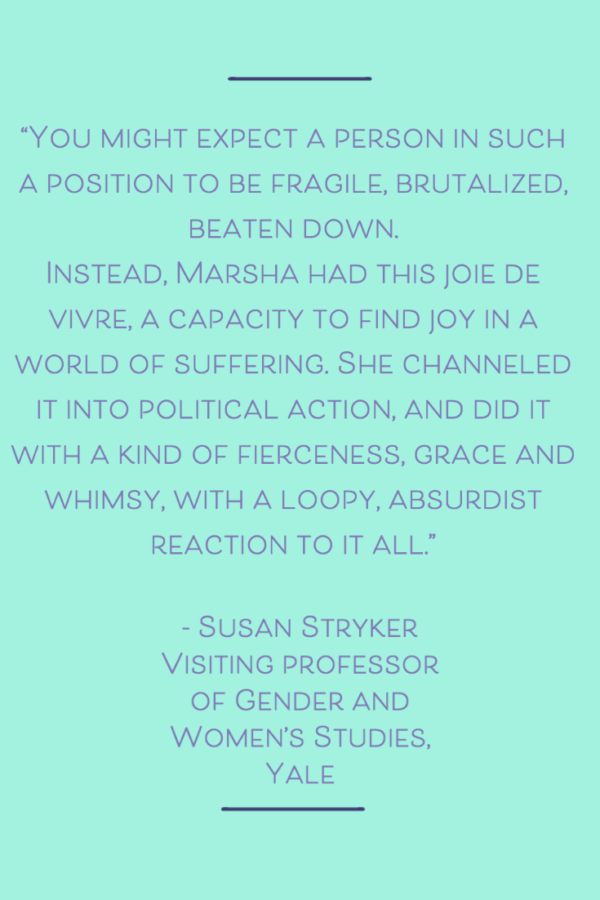 Graphic from @queerportraits – IG
NYT Author @juliarebeccaj
---