LGBT Parents & Allies
An Entire Universe of Life: A conversation with Julie Wood
"Mom, isn't it amazing that in every "body" is an entire universe of life?"
– Ben Wood in "Changing the Message"*
Believe Out Loud sat down with LGBT activist and author Julie Wood to discuss how the loss of her son, Ben, to suicide in 2013 led her to dedicate her life to LGBT advocacy in faith communities. In this moving conversation, Julie talks about the need for healing and shares advice for parents and youth struggling to reconcile faith with sexuality. Julie's message of love and kindness is especially important as her own denomination, the United Methodist Church, is considering to split into two parts over questions of same-sex marriage and queer clergy in the church.
We hope you enjoy this conversation and share it widely.
*Quote taken from Julie Wood's book "Changing the Message," available here.
If you are struggling, please know you are never alone and you are loved. If you need immediate help, please call the Trevor Project hotline at 1-866-488-7386.
Here is a list of some of our favorite LGBT mental health resources. They include LGBT-centered counseling, online communities and spaces to learn.
COUNSELING
EDUCATION
COMMUNITY
For more information about the developments in the United Methodist Church see here and here.
To find an affirming church near you, visit our Welcoming Church Map here.
On behalf of the entire Believe Out Loud community:
thank you, Julie, for all that you do!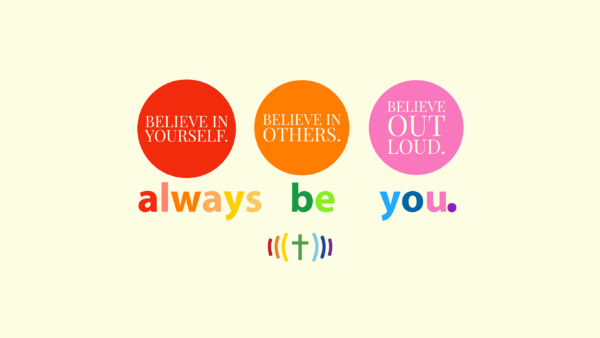 ---