Black
Black History Month Resource List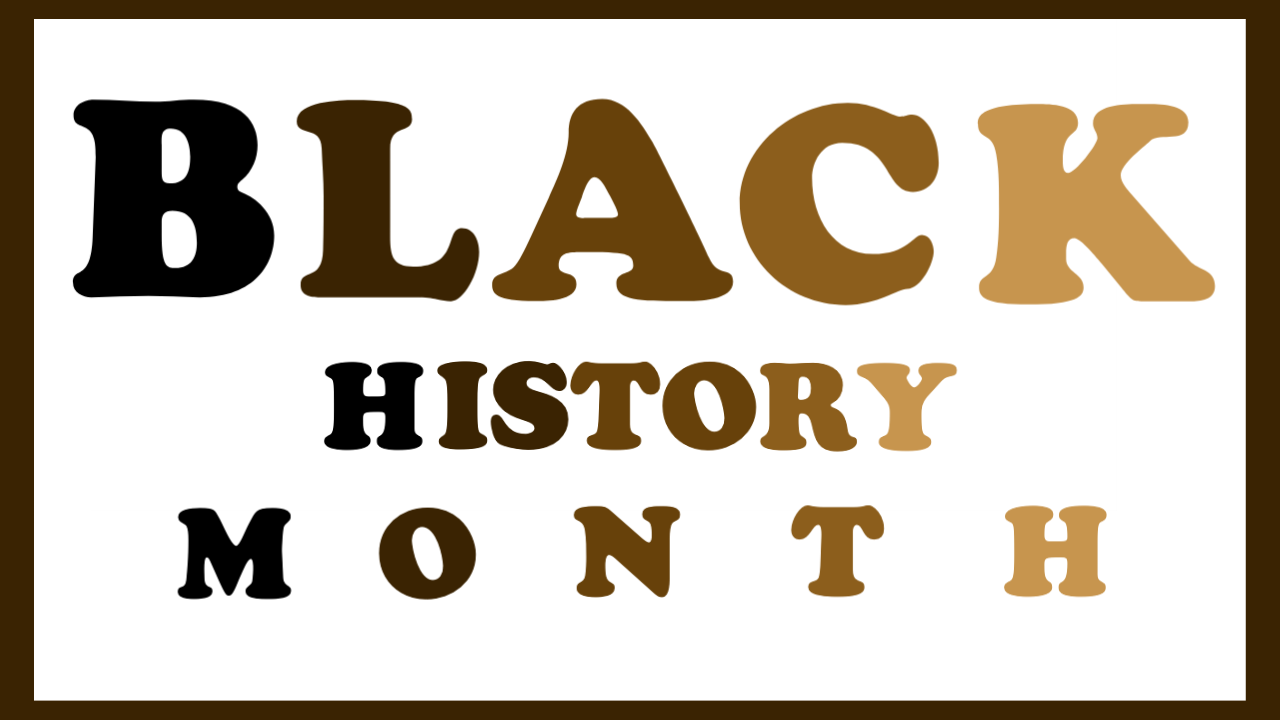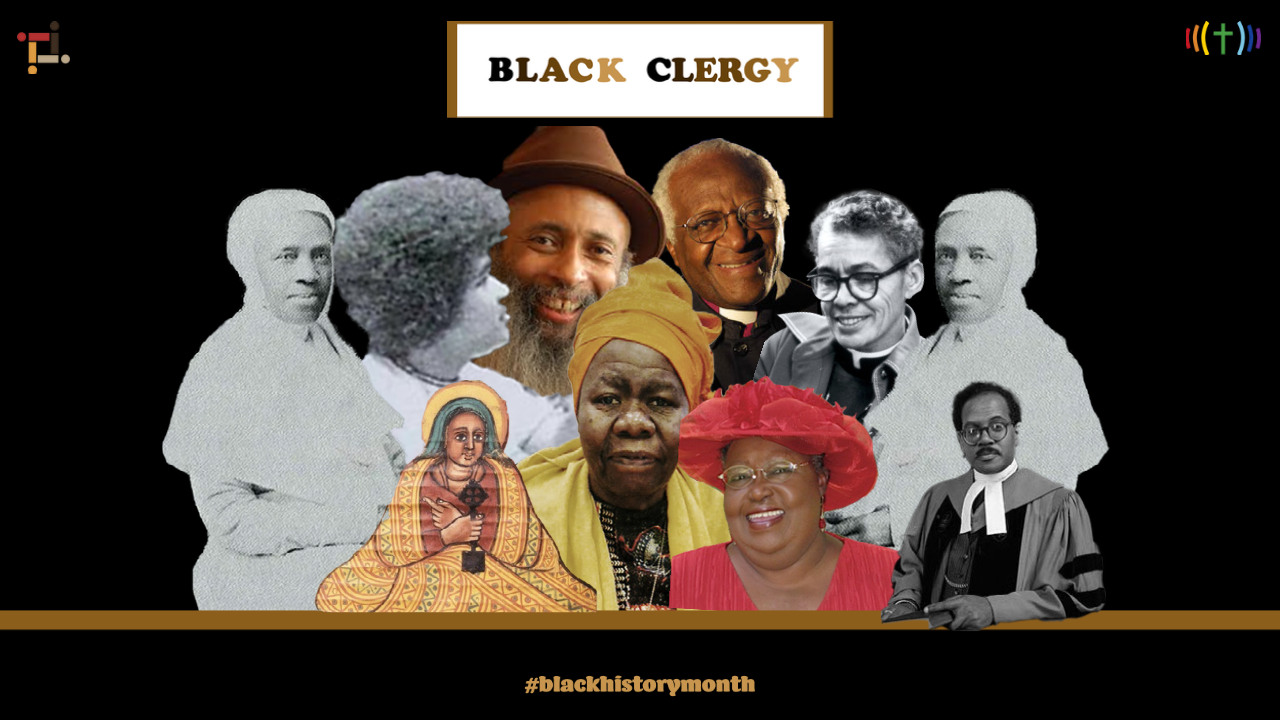 Top L-R: Rebecca Cox Jackson, Grant-Michael Fitzgerald, Ibrahim Abdurrahman Farajajé, Desmond Tutu, Pauli Murray, Rebecca Perot

Bottom L-R: Walatta Petros, Delois Blakely aka Queen Mother, Delores Berry, Peter J. Gomes

Top L-R: Alice Moore Dunbar-Nelson, Amanda S. C. Gorman, Aminatta Forna, Amiri Baraka, Angel Nafis, Angelina Weld Grimke, Assotto Saint, Audre Lorde, Britteney Black Rose Kapri, Chinua Achebe

Middle L-R: Danez Smith, Dawn Lundy Martin, Donika Kelly, Essex Hemphill, James Baldwin, Jericho Brown, Julian Randall, June Jordan, Justin Phillip Reed, Kemi Alabi, L. Lamar Wilson

Bottom L-R: Mariama Ba, Nikki Giovanni, Nuruddin Farah, Octavia Butler, Pat Parker, r. erica doyle, Rickey, Laurentis, Saeed Jones', Xandria Phillips
This week, we honor Black literary legends of yesterday and today. Through poetry and prose, activism and art, these writers have engaged with the struggles of the past and present, envisioned the possibilities of the future and confronted the trauma of oppression and violence.
Note that some poetry and prose selections may include strong language, violent images or sexual images. 

Alice Moore Dunbar-Nelson 
Aminatta Forna is a Scottish and Sierra Leonean writer, founder of the Rogbonko Project and an advocate for education, sanitation and maternal health in Africa. 
Learn more:
Amiri Baraka, previously known as LeRoi Jones and Imamu Amear Baraka, was an American writer of poetry, drama, fiction, essays and music criticism. He was the co-founder of the Black Arts Movement in the 1960s that was dedicated to creating art that fought for Black liberation. 
Learn more:
Angel Nafis is a Black, feminist American poet, curator, teacher and performer who was awarded a Creative Writing fellowship from the National Endowment for the Arts.
Learn more:
Angelina Weld Grimke, daughter of the second African American to attend Harvard Law School, was an American journalist, teacher, playwright and poet who came to prominence during the Harlem Renaissance. It's widely believed that Angelina was a lesbian or bisexual, something affirmed by her poems and letters.
Learn more:
Assotto Saint was a Black Haitian-born and New York-based poet, performance artist, singer and founder of a theater that exclusively produced performances written by and about Black gay men. Saint was one of the first Black gay activists to publicly disclose his HIV status in the 1980s. 
"Remembering Assotto Saint: A Fierce and Fatal Vision"
Audre Lorde was an American writer, feminist and civil rights activist who described herself as "Black, lesbian, mother, warrior, poet." Lorde was recognized globally for her activism and was a key voice in 20th century literature.
Learn more:
"With a $2 Million Gift, Spelman Will Launch the First-Ever HBCU Queer Studies Chair in Honor of Audre Lorde"
Learn more:
Danez Smith is a Black, queer, nonbinary, openly HIV-positive writer, poet and performer. Their work focuses on race, police brutality and gender. 
Learn more:
Dawn Lundy Martin is a poet, essayist and activist whose poems often depict the beauty and struggle of Black queer life. Martin has received numerous awards for her powerful words.
Learn more:
"The Rumpus interview with Dawn Lundy Martin"
Donika Kelly is a Black lesbian poet and creative writing assistant professor. She is best known for her poetry collection called "Bestiary."
Essex Hemphill was an openly gay American poet, performer and activist known for addressing race, identity, sexuality, HIV/AIDS and the family in his work. Hemphill received fellowships from the National Endowment for the Arts and grants from the Pew Charitable Trust Fellowship in the Arts and the DC Commission on the Arts and Humanities.
Learn more:
National Museum of African-American History: Essex Hemphill
James Baldwin was a gay American poet, novelist, activist and playwright whose work often depicted the complicated intersections between racial, sexual and social issues. He is known as one of the greatest writers of the 20th century with much of his work focused on the Black American experience during the mid-late 1900s.
Learn more:
"James Baldwin the Last Interview and Other Conversations"
Jericho Brown is a gay Pulitzer Prize-winning poet, scholar and director of the Creative Writing Program at Emory University.
Julian Randall is a queer poet from Chicago who has received multiple fellowships and awards for documenting a biracial gay man's journey navigating race, family and sexuality. 
Learn more:
June Jordan was one of the most widely-published and highly-acclaimed Jamaican American writers during the civil rights, women's rights, and sexual freedom movements. Her work explored issues of gender, race and immigration. Jordan identified as bisexual.
National Museum of African American History and Culture: June Jordan
Kemi Alabi (they/them) is a Chicago-based writer and cultural strategist. They were nominated for the Pushcart Prize, Best of the Net and the Brittle Paper Award.
L. Lamar Wilson is an award-winning black, queer and disabled poet and writer based in Birmingham, Alabama. 
Learn more:
The Ubuntu Biography Project: L. Lamar Wilson
Mariama Ba was a Muslim Senegalese author and feminist whose writing advocated for African women and addressed issues of polygamy and the caste system. 
Learn more:
Nikki Giovanni is an American poet, writer, commentator, activist and educator. Since 1987, she has been on the faculty at Virginia Tech, where she is a University Distinguished Professor. 
She has won seven NAACP Image Awards, has been nominated for a Grammy, was a finalist for the National Book Award and has authored three New York Times and Los Angeles Times best sellers. 
Nuruddin Farash is a Somali novelist and playwright whose work portrays powerful stories on feminism, life under an African dictatorship and stories of exile. 
Learn more:
Octavia E. Butler was a Black, lesbian science fiction writer who blended science fiction with African American spiritualism. Butler became the first ever science fiction writer to receive a "genius" grant from the MacArthur Foundation.
Learn more:
"This black lesbian became a giant in her field no matter what her critics threw at her"
Pat Parker was an African American lesbian feminist poet, performer and activist, whose poems were informed by these intersecting identities and her difficult upbringing.
Learn more:
Rickey Laurentis, trans author and poet, was born in New Orleans in 1989. Their writing has been supported by several fellowships and foundations such as the National Endowment for the Arts, the Whiting Foundation, the Civitella Ranieri Foundation in Italy and the Cave Canem Foundation. 
Saeed Jones is a poet whose work focuses on themes of sexuality, transformation, manhood, intimacy, race and power, and often incorporate elements of mythology. He has received the Kirkus Prize for Nonfiction, the PEN/Joyce Osterweil Award for Poetry, the Pushcart Prize, the Stonewall Book Award/Barbara Gittings Literature Award, the Publishing Triangle and a Cave Canem fellowship. 
Learn more:
Xandria Phillips
Xandria Phillips is a writer and abstract artist from Ohio. She is a Judith A. Markowitz Award Winner for emerging writers, and has received fellowships from Oberlin College, Cave Canem, Callaloo, the Wisconsin Institute for Creative Writing and the Center for the Study of Race and Ethnicity in America at Brown University. 
Learn more:
More Resources on Black Writers and Poets:
"Best Black queer books, according to Black LGBTQ leaders"
"A Brief History Of Queer Young Adult Literature" – touching on Rosa Guy's Ruby, the first young adult novel to center a queer teen of color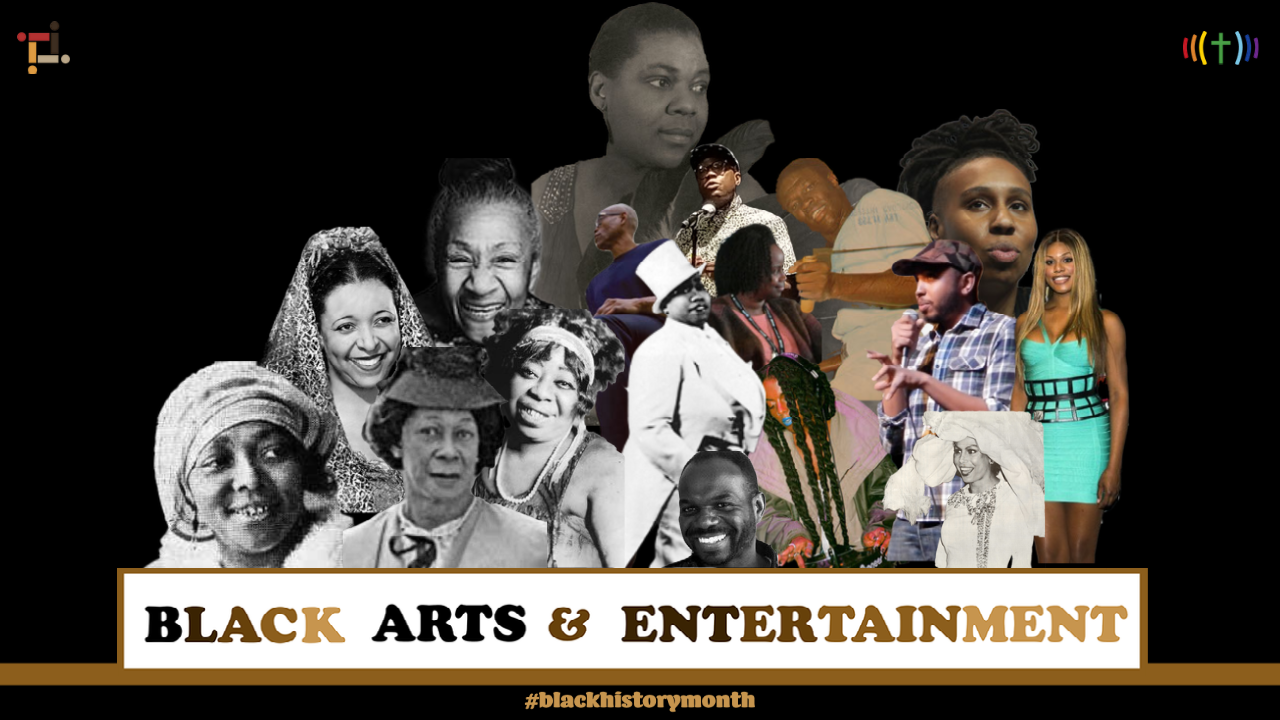 Top L-R: Bessie Smith

Middle L-R: Ethel Waters, Alberta Hunter, Bill T. Jones, Cheryl Dunye, Dee Rees, Emile Griffith, Lena Waithe

Bottom L-R: Lucille Bogan, Lucy Hicks Anderson, Gertrude "Ma" Rainey, Gladys Bentley, Marlon Riggs, Juliana Huxtable, Justin Simien, Sir Lady Java, Laverne Cox

Top L-R: Abiy Ahmed Ali, Dr. Agnes Abuom, Asha Haji Elmi, Barbara Smith, Bayard Rustin, Ambassador Bonnie Jenkins, David Kato Kisule, Edith S. Sampson, Ella Baker, Ellen Johnson Sirleaf
Middle L-R: Fannie Lou Hamer, Fannie Munlin, Fred Hampton, Jewel Thais-Williams, Kofi Annan, Kylar W. Broadus, Leymah Gbowee, Mabel Hampton, Mandy Carter, Mary McLeod Bethune, Nadine Smith
Bottom L-R: Paulette Young, Ralph Bunche, Ruby Bridges, Ruth Ellis, Tegla Loroupe, Victor Ochen, Walter Sisulu, Wangari Maathai, William Dorsey Swann (no image found)
___________________________________________
Images used for educational/non-commercial use only.

Images that are not public domain, please see creative commons licenses:
https://creativecommons.org/licenses/by-sa/2.0/
https://creativecommons.org/licenses/by-nc/4.0/
https://creativecommons.org/licenses/by-nc-sa/4.0/
https://creativecommons.org/licenses/by/4.0/
https://creativecommons.org/licenses/by-sa/4.0/
__________________________________________________
---