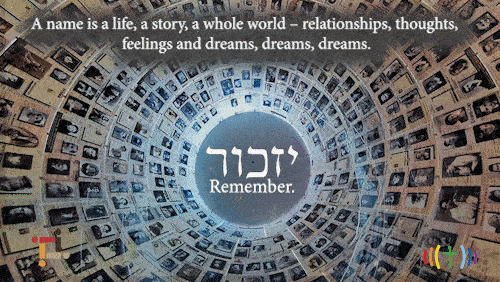 A name is a life, a story, a whole world – relationships, thoughts, feelings and dreams, dreams, dreams. On this Holocaust Remembrance Day, Yom HaShoah, the air we breathe is filled with lives and worlds and dreams as Jewish communities all over the world read the names of those who perished in the Holocaust. Six million names.
Today, let's live a little bit better, breathe a little bit deeper and dream a little bit bolder of peace and dignity and love across all lines of difference.
God, help us to stand together as a human race, help us to remember and help us to be better, now and always.
Amen.
---