Voices
Pride Conversations: A Q&A with Justin Fyala of the Gay Men's Chorus of Washington
Pride Month this year is unlike any other. With so much change in the world around us, one thing remains the same: the significance of Pride to LGBT people, their friends and families. To help share and spread Pride this month, we're conducting a series of Pride Conversations on this blog. These brief Q&As are designed to help expand on the meaning of Pride by involving people from various national LGBT organizations.
We're so fortunate to begin this series with Justin Fyala, the executive director of the Gay Men's Chorus of Washington (GMCW) in Washington, D.C. We first met Justin a few months ago when the Chorus agreed to provide a performance to us to use in the Believe Out Loud Easter Service. We've long been fans of their work. The GMCW has been in existence since 1981 and has performed for Presidents (including Presidents Obama and Clinton), on national television (including NBC's Today Show), in concert halls (including Carnegie Hall in New York City) and at awards ceremonies (including the Kennedy Center Honors). The Chorus also maintains a youth outreach program, GenOUT, which has engaged area youth in music for nearly twenty years.
Before Justin joined the GMCW in 2016, he led the Windy City Gay Chorus and the Treble Quire and Youth Choral Theater of Chicago. Justin has an impressive academic background in music (check out his bio here) and works with an equally impressive group of people who help to manage the Chorus. We've enjoyed getting to know him and his colleagues and we look forward to working with him and the Chorus in the months and years ahead.
We asked Justin a few questions about Pride and about GMCW's plans. Here's what he shared with us.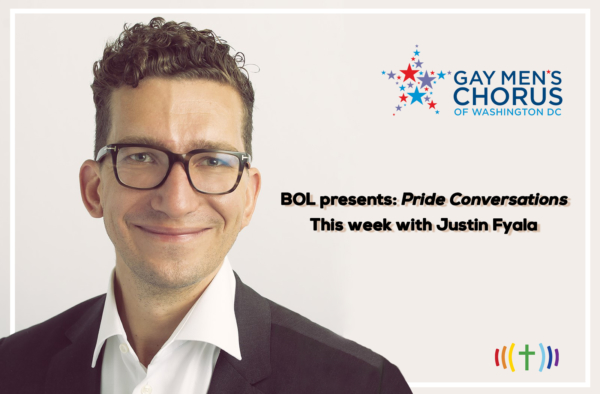 Q: What does Pride mean to you?
A: To me, Pride is something felt deep inside; something that evolves as we grow into ourselves. Pride is the feeling of belonging completely, regardless of who you are or where you come from. It's the feeling of security to express your true self. Having Pride allows me to feel and accept love and to share love unashamedly. Festivals, parades, and concerts dedicated to Pride allow our communities to come together to share this powerful feeling with each other.
Q: How are you celebrating Pride this year?
A: This year, the Pride festivities will certainly be different. Typically, I'd be on a float waving like the Queen of England and shooting glitter cannons into the crowd with my beloved GMCW friends. This year, Pride will be reimagined and I'll be taking part in the fantastic array of virtual options available.
Q: Is the Gay Men's Chorus of Washington, D.C., planning anything special for Pride this year? How are you staying connected this Pride season considering the circumstances?
A: GMCW is hard at work creating engaging virtual content to share with our communities throughout Pride and beyond. We plan to offer streaming concerts, virtual experiences, and brand new videos. We're also planning a truly special one-of-a-kind virtual event with Leslie Jordan for later this summer. Stay tuned to www.gmcw.org for more information on all of our offerings!
Thank you, Justin, for sharing your perspectives. Happy Pride!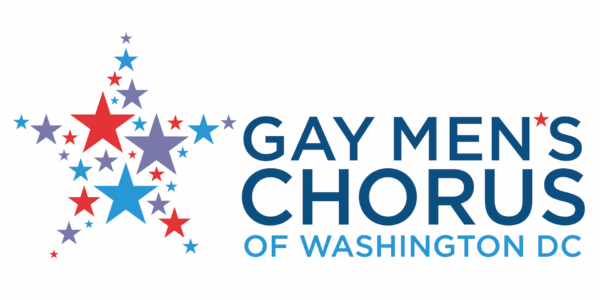 ---