Black
Highlighting Black + LGBT Pioneers: Willi Ninja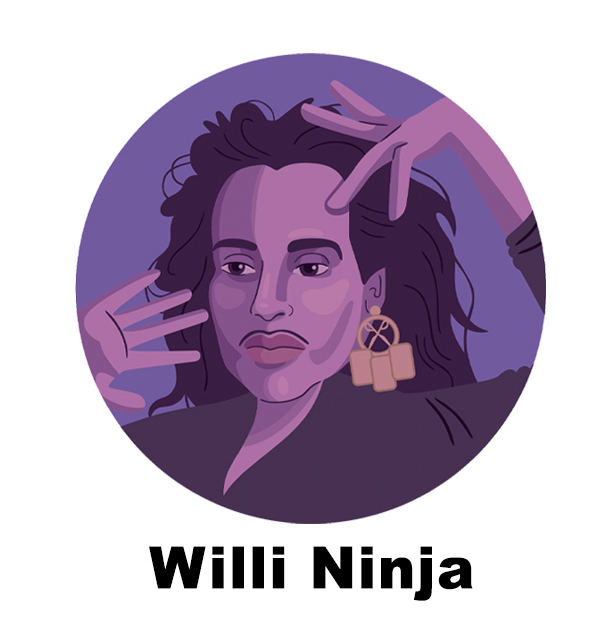 Willi Ninja, born William Roscoe Leake, was an American choreographer and dancer known for his iconic dance style, made famous in the film Paris is Burning. Ninja's distinctive dance style was inspired by Fred Astaire, young Michael Jackson, Olympic gymnasts, Asian culture and haute couture.
During the 1980's in Harlem, ball culture was a huge fixture in the black LGBT community. Ball walkers competed on the "realness" of their outfits in various categories, trying to top one another by freezing or posing in positions so glamorous it was as if they were being photographed for the cover of Vogue. Although he known as the "Godfather of Voguing," Ninja did not originate the distinctive dance style. Yet his work made voguing more refined and distinguished and brought it to wide public attention.
When hearing about his AIDS-related death in 2006, Jennie Livingston, director of Paris is Burning, called Ninja "supremely gifted dancer" who was dedicated to his craft, and noted that he was "one of the main reasons" she made the film.
As we see the embracing of the ball scene in contemporary pop culture and TV shows (Pose), the legacy of Willi Ninja remains an inspiration for people, LGBT or otherwise.
Biographical information source adaptations from https://en.wikipedia.org/wiki/Willi_Ninja
Graphic from @queerportraits – IG
---