Black
Highlighting Black + LGBT Pioneers: Audre Lorde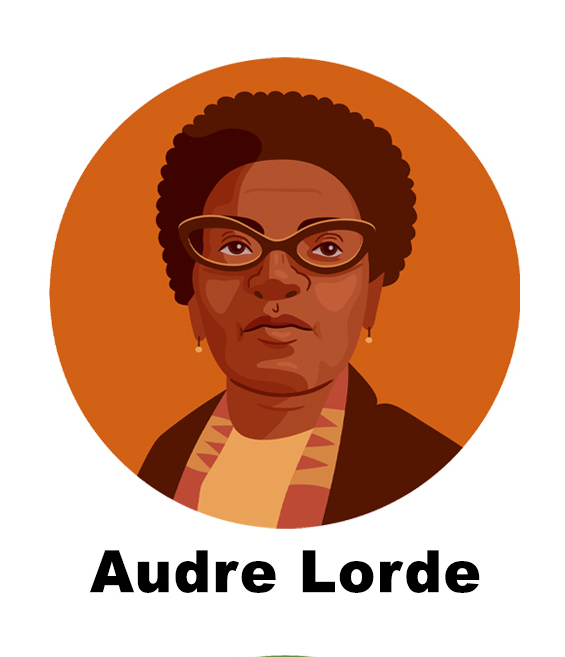 Audre Lorde described herself as a "black, lesbian, mother, warrior, poet."
She was a native New Yorker, the daughter of West Indian immigrants who grew up in Harlem and went on to become an influential black feminist theorist, essayist, memoirist and novelist. Lorde focused her prose and poetry on the complexities of sexual and racial identity through a liberation lens.
Her 1973 poetry collection, "From a Land Where Other People Live," chronicled the rage and loneliness she felt living at the intersection of her black, lesbian and female identities. Lorde received many recognitions throughout her lifetime, including a nomination for a National Book Award.  In 1991, the year before Lorde's untimely death from cancer, Governor Mario Cuomo appointed her New York State's poet laureate citing an imagination "charged by a sharp sense of racial injustice and cruelty, of sexual prejudice."
Lorde also spoke about intersectionality in her work, long before it became a well-known term to describe the ways in which gender, class and race are interconnected in defining human experience.
Her prominent voice continues to resound as a testament to the power of black lesbian voices in the United States of America.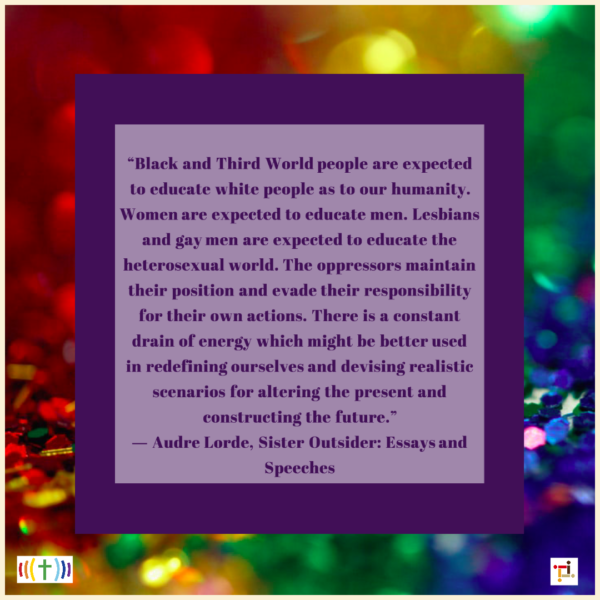 Her works include:
A Burst Of Light
The Black Unicorn
Between Ourselves
Cables To Rage
The Cancer Journals
The First Cities
From A Land Where Other People Live
I Am Your Sister: Black Women Organizing Across Sexualities
Lesbian Party: An Anthology
Need: A Chorale For Black Women Voices
The New York Head Shop And Museum
Our Dead Behind Us: Poems
Sister Outsider: Essays And Speeches
The Marvelous Arithmetics Of Distance: Poems
Undersong: Chosen Poems Old And New
Uses Of The Erotic: The Erotic As Power
Woman Poet—The East
Zami: A New Spelling of My Name
Graphic from @queerportraits – IG
---