Nondiscrimination
Equality Act 101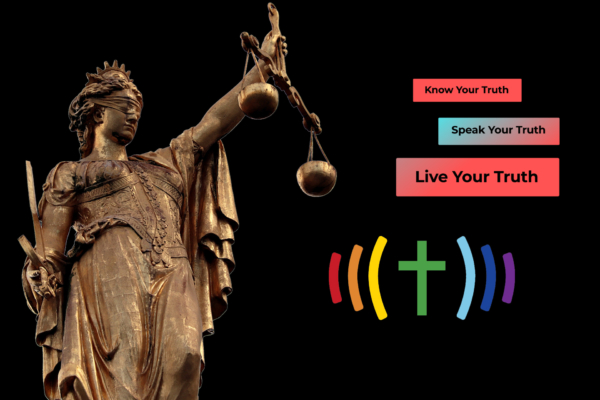 Under the motto Know your truth – Speak your truth – Live your truth, we provide regular updates and background information on important stories and developments for the LGBT community in the world of politics, law and religion.
This week's topic: The Equality Act.
Once upon a time, a couple of freedom-loving visionaries declared that "all men are created equal."[1] Since then, we've been working hard, "boats against the current,"[2] on forming "a more perfect Union"[3] – one that includes and extends that self-evident truth of equality to people of color, women and lesbian, gay, bisexual and transgender people. At the moment, we're witnessing one of those historic efforts to widen the circle of this union, to transcend our capacity to include and to inch closer to that all-embracing truth of equally created human beings.
Earlier this summer, the House of Representatives, one of the two houses of Congress which make up the U.S. legislative branch, passed the Equality Act – a federal law that provides nondiscrimination protections for LGBT people. This is historic. Never before had Congress considered a bill of this kind, let alone voted in favor of it. Despite popular belief, a federal law that explicitly protects LGBT people from discrimination doesn't exist in the U.S. Currently, LGBT people rely on an increasingly threatened and difficult to navigate patchwork of case law and state legislation when trying to fight discriminatory actions like termination because of sexual orientation or denial of services because of gender identity. The Equality Act would change that by amending existing civil rights law to explicitly include protections against discrimination in employment, housing, public accommodations (which per this proposed legislation would be expanded to include retail stores, banks, transportation, jury service, health care services, education, federal programs and credit) based on sexual orientation and gender identity.
Because the Equality Act would make it significantly more difficult for anyone to make a religious liberty claim to be exempt from existing nondiscrimination law and consequently be allowed to discriminate against LGBT people (think Masterpiece Cakeshop), the Act is facing strong opposition particularly from conservative Christians.
Admittedly, the chances of federal nondiscrimination protections for LGBT people becoming law in 2019 are not great (the Act would have to pass the U.S. Senate next and then be signed into law by the President). However, the weight of 236 members of Congress (including 8 Republicans) representing the will of millions of Americans and voting in support of the Act cannot be overstated. The process of expanding our understanding of the truth of equality is well underway.
We can't wait to see this next iteration of our "Union" shine in all its rainbow glory!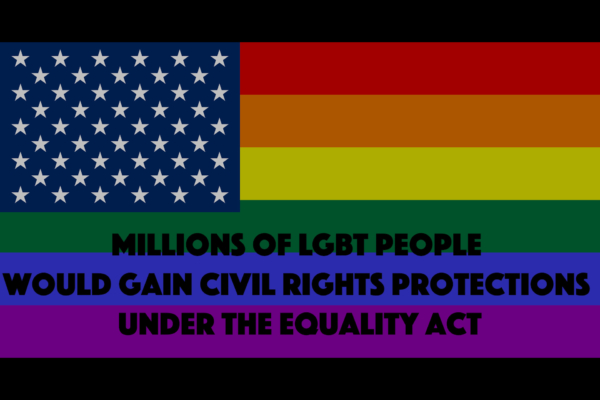 Read the full text of the proposed Equality Act here: https://www.congress.gov/bill/116th-congress/house-bill/5/text.
The Equality Act would provide federal civil rights protections to all LGBT people in the country but would be especially beneficial to those living in places without state-level protections. According to new analyses from the Williams Institute.
Watch this video to learn more. [4]
Produced by Believe Out Loud's Content Curation Team, Victoria Anderson and Ben Ohene.
____________________________________________
[1] The United States Declaration of Independence
[2] F. Scott Fitzgerald, The Great Gatsby
[3] The United States Constitution, Preamble
[4] Video contains analysis from the UCLA Williams Institute and public domain archival footage and films: "JFK Reads the Declaration of Independence (1957) WQXR." https://archive.org/details/JFKReadsDeclarationOfIndependence1957 and "The Signing of the Declaration of Independence published by CBS Television Network and released by Young America.
Films: https://archive.org/details/thesigningofthedeclarationofindependence.
---